← Back To News
This year the New Zealand Principals' Federation conference is just down the road from us in Queenstown. We've got to know so many of you over the years, but only by phone and email. So we're really excited that we'll finally get to meet many of you face-to-face, and to welcome you to our own special bit of New Zealand.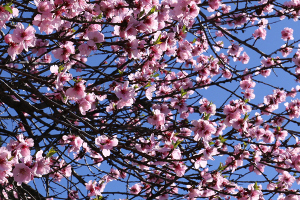 It's a beautiful time of year in Queenstown, with the mountains still sporting magnificent cloaks of
snow and cherry blossom just starting to explode. And the conference is going to be fascinating, with a great mix of interesting presentations and exciting hauora activities. And at least one very friendly exhibitor!
You can find us on stand 11, near the coffee cart. We'll be showing off MessageMyWay, handing out freebies, and if you're very lucky you might catch a glimpse of the next mobile-friendly incarnation of School Interviews. We've also got a couple of special offers just for the conference...
Pinot Noir Draw
We've set up an special Pinot Noir MessageMyWay account, and you can see just how easy it is for parents to register with MessageMyWay by doing it yourself. Then at morning tea on Friday we'll randomly draw three of the registered people and send them an urgent alert to tell them they've won a bottle of Gibbston Valley Pinot Noir.
Three Months Free
We're adding three months to all MessageMyWay accounts that sign up during the conference week. So if you like the sound of MessageMyWay, sign up for a free trial so you and your staff can evaluate it properly over a fortnight. Then if you're happy to go ahead, we'll invoice you for a year but give you 15 months of service.
Last updated Wed 10 Jan 2018 by MessageMyWay Support.