← Back To News
We're delighted to introduce our newest service, MessageMyWay. MessageMyWay takes the pain out of community communications, just like School Interviews does for event bookings.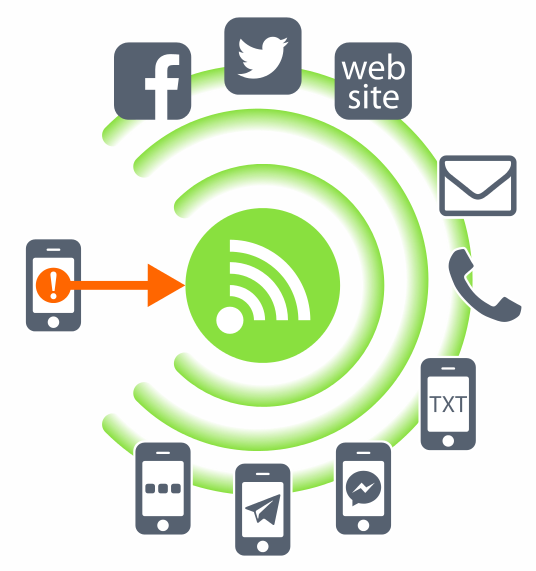 We've been working on MessageMyWay for over a year, building robust interfaces from our event-driven messaging pipeline to as many different services as possible. But you'll never see any of this complexity, because our primary focus has been on making MessageMyWay as simple to use as possible. As long as your most technically-challenged staff member can select a list, type a message and press a button, they can send an alert to email, SMS, voice calls, and a range of messaging apps - and post to Facebook and Twitter. All without knowing anything about these services.
We're committed to adding new services as they arrive, so you will be able to send to the next big thing too. Using MessageMyWay means you can get off the treadmill of learning about every new app that appears.
We haven't forgotten about the people at the other end either. Your community can use a simple mobile-friendly web page to choose what they want to hear about, and how they want to be hear about it. Unlike some services, MessageMyWay doesn't force people to download a particular app, or sign up to a particular service. They can use the apps they already have, or voice or SMS if they prefer.
Sounds good? Then sign up for a free trial to see how it works. We even give you a small credit so you can test voice and SMS delivery, and if you have any questions, our friendly support people are only a phone call away.
Last updated Wed 10 Jan 2018 by MessageMyWay Support.